ISO Certified


ITAR Compliant


UL Certified


NEMA ELECTRICAL ENCLOSURES
QUALITY CONSTRUCTION, DEPENDABLE SERVICE
NEW ENGLAND'S LEADER FOR CUSTOM NEMA ELECTRICAL ENCLOSURES
New Com builds durable, high-quality NEMA enclosures for electrical distributors, utility companies, wholesale distributors, and green energy firms across the country. From basic boxes to fully custom enclosures, we'll work with you to create a product to your exact needs and specifications.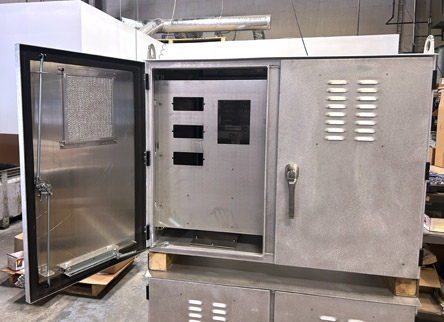 Quality NEMA Electrical
Enclosures that Last
Electrical enclosures are often exposed to harsh environments such as extreme temperatures, moisture, and chemicals. New Com enclosures are built to withstand these conditions for many years without damage, meeting all appropriate NEMA ratings for your project.
Type 1 General Purpose Indoor Enclosures
Type 3R Dust-Tight, Rain-Tight and Sleet Resistant, Outdoor
Type 4 Water-Tight, Dust-Tight, Indoor / Outdoor
Type 4X Water-Tight, Dust-Tight, Corrosion Resistant, Indoor / Outdoor
Type 12 Industrial Use, Dust-Tight and Drip-Tight, Indoor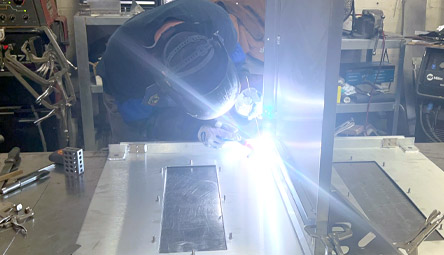 New Com's NEMA Electrical Enclosures Meet the Highest Safety Standards
New Com's custom NEMA electrical enclosures have all earned UL and cUL certification. Designed to protect sensitive electronic equipment and connections as well as people and property in the surrounding area from the dangers of electricity and other hazards. Our enclosures are resistant to fire, heat, and corrosion and prevent accidental contact with live electrical wires.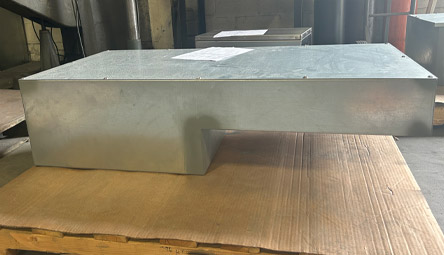 Partnering with Industrial Electricians Across New England and Beyond
New Com is laser focused on timely delivery to our customers. Supply chain uncertainty is a common denominator across multiple industries. At New Com, we strive to minimize our trade partners' exposure to such delays by emphasizing timely fabrication and quick turnaround.
CUSTOM NEMA RATED ELECTRICAL ENCLOSURE DESIGN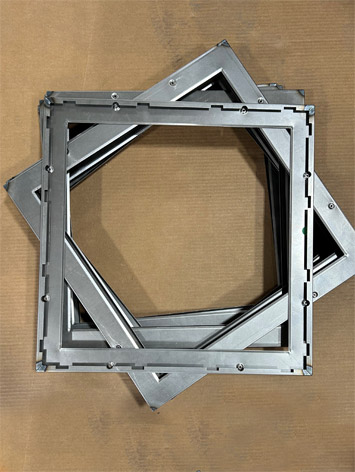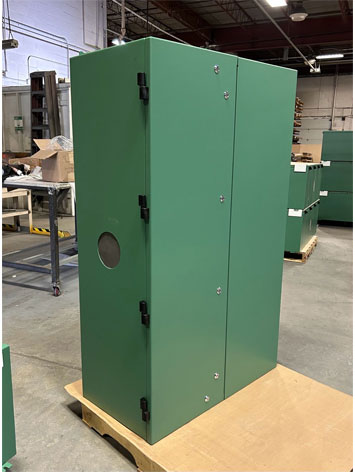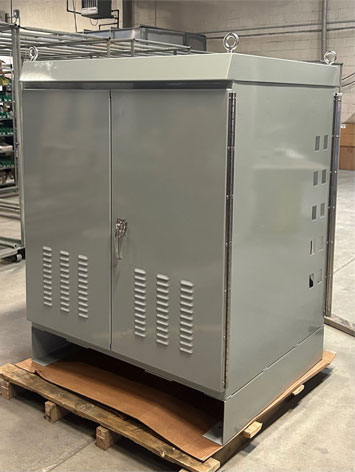 Wall Mounted
Screw Covers
Single Door Hinge Cover
Double Door Hinge Cover

Free Standing Enclosures
Hinge Type Public Works Enclosures
Single Door, Single and Dual Access
Double Door, Single and Dual Access
Front & Rear Door Enclosures
Pedestal Enclosures

Materials
Stainless Steel
Carbon Steel
Aluminium

Modifications
Holes
Knock-outs
Hubs
Cut-outs
Floor stands