ISO Certified


ITAR Compliant


UL Certified


CNC MILLING & TURNING
CREATIVE SOLUTIONS FOR
QUALITY & PRECISION
A DEPENDABLE PARTNER FOR CNC MACHINING
New Com offers advanced CNC machining and assemblies for a variety of industries across New England. Over our lengthy history we've developed an expertise in machining unique or fussy parts both milled and turned. Customers turn to us when they need the robust capabilities of our shop to produce high-quality parts with tight tolerances.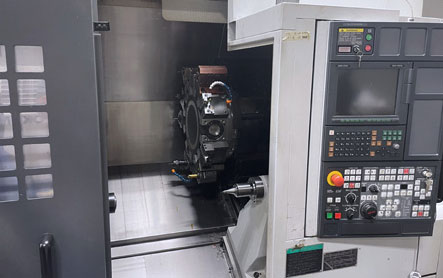 Expertise in CNC Machining
New Com's staff of 11 machinists have an average of 30 years' experience in the industry and an average tenure of 18 years with New Com. We work with tolerances as tight as .0002 on lathe work and .0003 on milling jobs. Whether the project requires simple or complicated parts, New Com's machinists bring you best in class quality and on time delivery.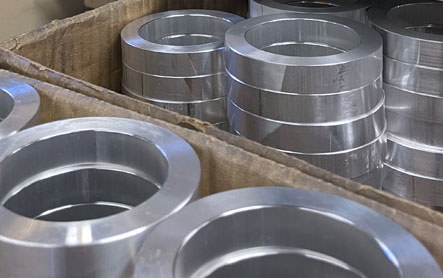 Supply Chain Reliability
New Com's Kanban and Just In Time systems work to take the headache and expense out of product inventory. These systems put an emphasis on efficiency, higher quality and constant improvement in the manufacturing process. We're able to cater to your production schedule and provide more efficient allocation of capital for your company.
A FLEXIBLE MANUFACTURING PARTNER
FOR CNC MACHINING
Need help producing an important part or component?
New Com is ready to serve in any capacity that your business needs.
How can we help your company thrive?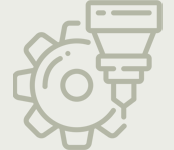 Add new machining capabilities
to your business
Missing key pieces of CNC machinery that allow you to manufacture a part in-house? New Com has the equipment and capabilities to produce anything that you might need for your project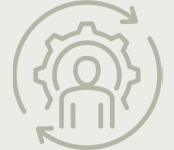 Avoid cyclical hiring, training
and payroll costs
Trouble keeping up with the cyclical nature of production? Rather than competing for employees and juggling payroll throughout the year, New Com can help to smooth out the ups and downs.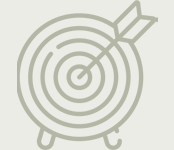 Focus your time and money on the things you do best
We live to solve the complex manufacturing issues that our customers experience. Let us focus on the tricky parts while your business zeros in on its core competencies.
SPECIALTIES & WORK SAMPLES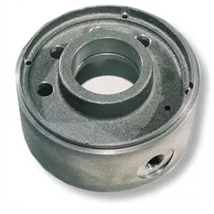 Precision Turning and 4th Axis CNC Milling
Turned on both ends with the internal bore held to a tolerance of +/-.0002. Using a rotary milling fixture the part is milled, drilled and tapped in one operation. The rotary process ensures that the true position of all features is properly maintained well within prescribed tolerances.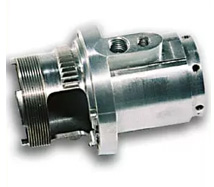 CNC Turning, CNC Milling, 4th Axis Rotary Milling and outside processing
Proper alignment between the gear teeth and the part features is paramount. This was accomplished by designing the machining process and tooling in close coordination with the gear hobbing vendor. We were able to create a tooling hole for the gear hobbing vendor which we subsequently removed in later machining operations. The finished product fit seamlessly into the customer's end product.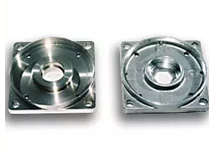 CNC Turning
We routinely turn castings and solid shapes with bearing bores held to tolerances of +/- .0002 of an inch. These parts are 100% inspected at the machine using a combination of precision gage pins and a Sunnen Bore G Gage. Our consistent high-quality levels have won us the highest confidence of our customers and the ability with many to provide parts on a "ship to stock" basis.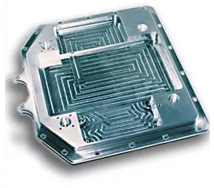 CNC Milling
This solid model was created in Solid Works from the customer drawing and the part was programmed using CAMWorks and its automatic feature recognition technology. It was verified using computer simulation on the solid model and sent directly to one of our FANUC Robodrill Millers for a quick and accurate creation of the cover.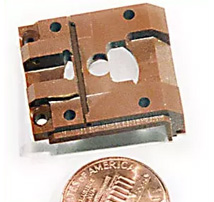 Process Design
This small part made of vespel, a costly raw material, takes only five operations to machine to completion. In the process design we were able to create many of the features in our rotary milling operations and make this part from the leftover material of it's mating part. The finished product not only met, it exceeded, customer specifications at considerably less cost.