ISO Certified


ITAR Compliant


UL Certified


METAL FABRICATION
& ASSEMBLY
BUILD IT STRONG, BUILD IT RIGHT WITH NEW COM
NEW COM BRINGS ALL OF THE PIECES TOGETHER
We've built our reputation on fabricating metal assemblies with a high level of precision and care. From concept to finished product let our skilled team of in-house welders, painters and assembly experts bring your project to reality. Our goal is total satisfaction through strength and precision.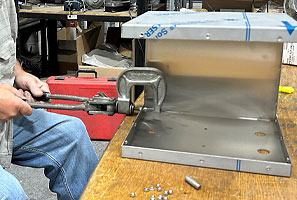 Assembly Services
Once the individual pieces of your product are manufactured, our assembly team can bring all the components together. Our engineers work closely with each client to provide a customized solution that exceeds your time and quality expectations.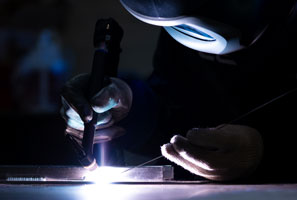 Welding
New Com's in-house team of expert welders can provide the high-quality precision welds your project demands. Capabilities include TIG, MIG and stick welding and we can deliver stud, spot, or continuous. We can work with an assortment of materials including stainless steel, carbon steel, aluminum and titanium.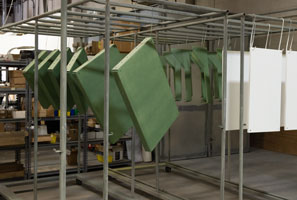 Painting
Our paint team has over 30-years experience applying standard and custom colors to enclosures, components and assemblies. Having in house capabilities allows for quick turnaround, better quality control and ensures every aspect of your project meets our uncompromising standards.
A FLEXIBLE MANUFACTURING PARTNER
FOR FABRICATION & ASSEMBLY
Need help producing an important part or component?
New Com is ready to serve in any capacity that your business needs.
How can we help your company thrive?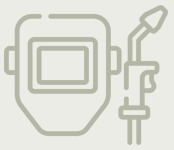 Add new fabrication and assembly
capabilities to your business
Whether you are over capacity or want a permanent outsource partner, New Com has the technical know how, equipment & tools and a veteran quality control department to ensure your project is to your exact specifications.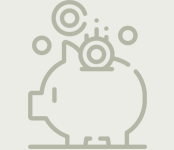 Avoid cyclical hiring, training
and payroll costs
Trouble keeping up with the cyclical nature of production? Rather than competing for employees and juggling payroll throughout the year, New Com can help to smooth out the ups and downs.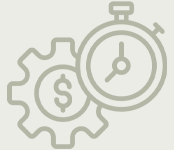 Focus your time and money on the things you do best
We live to solve the complex manufacturing issues that our customers experience. Let us focus on the tricky parts while your business zeros in on its core competencies.